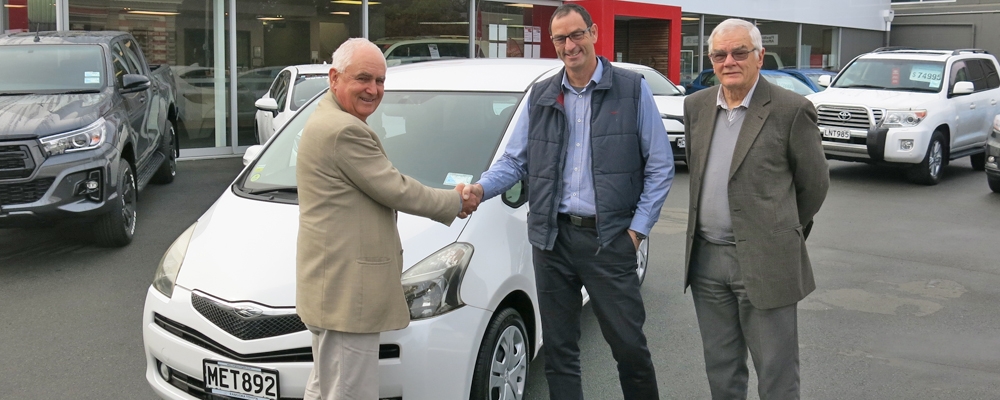 Amuri residents can access easy transport around the district thanks to the launch of the Amuri Community Vehicle Trust's first service this week.
Vehicle Trusts exist around Canterbury to fill a community need where there is no public transport available.
Members of the community can book their trip in advance, with the service available to take them within the Hurunui and with the cooperation of the volunteer drivers to Rangiora or Christchurch for important specialist appointments.
The establishment chair of the Trust, Dick Davison, stepped down this week and said that he was confident that the service will add support and security to those in this community with limited means of getting about who require transport.
Mr Davison says that the Trust has purchased a Toyota Ractis car and trained its first team of volunteer drivers.
"The service relies entirely on volunteer drivers, while operating costs are recovered by a modest mileage fee to passengers," he says.
"The first car will be garaged in Waiau, and we are grateful to Bruce Forbes Motors for providing discounted servicing and to Rangiora Toyota for supplying an affordable vehicle and ongoing free WoF checks."
The Trust has received its first annual grant of $10,000 funded by Regional Council rates and central government taxes.
The service arrangements will be announced by the Trust, and contact details advertised in the Peril and Citizen news-sheets.