Amuri Community Vehicle Trust
The Amuri Community Vehicle Trust provides access to easy transport around the district.
The aim is to provide an affordable and readily available service for our residents which will enable them to remain living in our community.
Members of the community can book their trip in advance, with the service available to take them within the Hurunui and with the cooperation of the volunteer drivers to Rangiora or Christchurch for important specialist appointments.
Further info and bookings
Waiau to Culverden
return
Waiau to Mt Lyford
return
Rotherham to Mt Lyford
return
Rotherham to Culverden
return
Rotherham to Waiau
return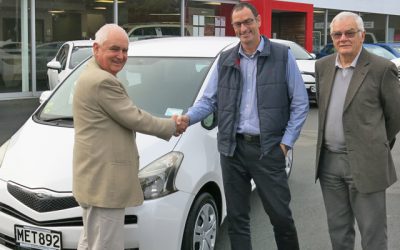 Amuri residents can access easy transport around the district thanks to the launch of the Amuri Community Vehicle Trust's …
read more